Built by the Venetians in the 19
th
century, Palamidi Fortress is truly grandiose in its architecture. Perched on the cliff and overlooking the Argolic Gulf, it features eight self contained bastions. So even if one of them fell, the rest would be able to defend Nafplio against hostile intruders. Everything is structured with attention to the slightest detail and the construction is absolutely phenomenal. So the Fortress is basically impenetrable.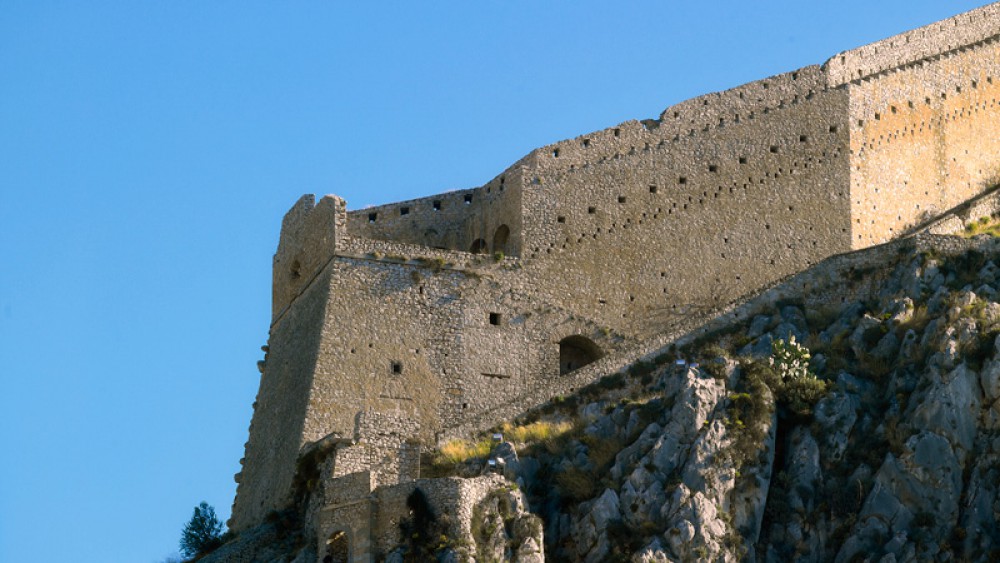 Despite its protective features, though, Palamidi was also used as prison. In fact, according to legend prisoners who were to be kept at the Fortress had to climb 999 steps, as part of their torment. Then, they were imprisoned in a tiny and sunless cell. One of the prisoners was Theodoros Kolokotronis, a leader during Greek War of Independence in 1821.
Whether you are willing to climb all those steps or choose to use the road network to access Palamidi Fortress, the experience from above is simply breathtaking!